Paula's Story
Copyright © 2005-6 by Paula R.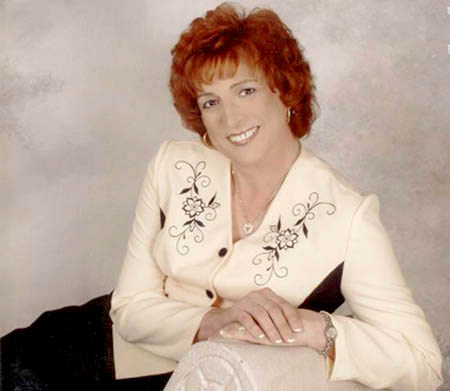 Paula R.
Systems Analyst, transitioned on the job
When I was born in my small northern Indiana town in March of 1950, the doctor took one look at the male genitalia and announced to my parents, "It's a boy!"
The first time I remember feeling different from other children was when I was four years old. I knew I was different from other children at that early age, but had no comprehension as to how or why. It was when I was four that I remember going to the breakfast table at my aunt's house with my cousins (all girls), and I was wearing a dress. I proudly announced that, "all of the girls were there." I also remember once when I was about six years old asking my first step-mother when it would be my turn to be a girl. She crushed me when she said, "You will always be a boy." Throughout my teenage years, I continued to dress as a girl in private. It was as if I were driven toward being the best girl I could be, if only for myself. While, I was never actually caught dressing as a girl my second step-mother constantly corrected me during my teen years. She said things like, "Don't stand like that…girls stand that way," and "Don't you know girls hold their books like that, not boys?"
I quit high school at sixteen even though I was in a college prep program, and was doing well academically. In my sophomore year my body began to go through the normal changes associated with a male at this life stage, while my mind was screaming, "No, I should be like all the other girls!" I just had to get away from all of my peers who seemed to have no incongruence with who they were. It was a very painful period in my life.
Just before my eighteenth birthday, I enlisted in the military in an effort to purge Paula from my being and to finally be a "man." I earned a high school GED in March 1968 from Western Michigan University and enlisted in the Navy in April 1968.
When I was twenty years old, I discovered a copy of The TRANSSEXUAL PHENOMENON by Harry Benjamin, M.D., http://www.symposion.com/ijt/benjamin/ in the Base Exchange. I was ashamed to let anyone know I was reading it, so I didn't buy it. Instead I went there every day at lunch time and read parts of it, until I read it all. I knew then what I was "blessed" with, although at the time I felt it was a "curse." Today, I know that I have been blessed in life.
In an effort to be what society demanded of me, I married for the first time in 1971. Our marriage somehow managed to produce four wonderful sons, including a set of twins, even though our physical relationship was somewhat limited. Our marriage began to fall apart for several reasons. We were married far too young, as she was only seventeen. Also, she needed someone more manly and sexual than I was able to be.
In 1974, I went to a local high school, and took courses to graduate with my high school diploma. I attended college while maintaining a full time job with the Navy and between 1981 and 1987 earned three college degrees.
· BS, Liberal Studies 1981
· MA, Management 1984
· PhD, Management (Honors) 1987
My professional career also took off with all of the work I poured into it. I was selected for commissioning from the enlisted ranks in 1981. I was promoted to Lieutenant (Junior Grade) in 1982 and to Lieutenant in 1984. I was a stereotypical "over-achiever" because I was always trying to prove myself a man, especially to me.
I began a demanding work and school schedule, as I was convinced that if I filled my time with other things, there would be no room for thoughts of "Paula." This was based on my perception that I would be too exhausted to be bothered by these thoughts. I still had not come to realize that being transsexual wasn't something I did, it was who I was!
As I entered my thirties, still determined to eliminate all feminine feelings and lead a "normal" life, I married for the second time in 1980. In April 2005 we celebrated 25 years together, although the transition eventually caused us to no longer live as a married couple. We managed to stay together through the transition, but were never able to be more than roommates and good friends and eventually we separated. We remain good friends today, and have many years of shared memories.
My forties mirrored my thirties and the over-achieving continued. My career continued to flourish because of all this effort. I was promoted to Lieutenant Commander in 1991 and to Commander in 1996. In 1999 I was selected for the premiere job to make me competitive for promotion to Captain, which I declined as my life was pulling me a different direction. I was voluntarily retired from the Naval Service on September 30, 1999 After 31 years and 6 months of active duty.
Between 1968-1999 my Navy service included:
Thirteen years in the Navy enlisted ranks as an Aviation Electrician's Mate working on fixed wing and rotary wing aircraft. I also spent a tour in South Vietnam as member of a helicopter gunship squadron and as a member of a Military Police unit.
Eighteen years as a Navy officer designated as an Aerospace Engineering Duty-Maintenance Officer.
Major Navy positions assigned:
· Pacific Fleet F/A-18 Type Wing Maintenance Department Head
· Pacific Fleet F-14 Type Wing Maintenance Department Head
· Carrier Air Wing TWO Maintenance Department Head
· Pacific Fleet Senior Maintenance Inspection Team Leader
· Fighter Squadron ONE Maintenance Material Control Officer
· NAS Kingsville Intermediate Maintenance Production Officer
Major Military Awards:
· (3) Meritorious Service Medals
· (4) Navy & Marine Corps Commendation Medals
· Navy Achievement Medal
· (3) Good Conduct Medals
· Enlisted Aircrew Wings
· Numerous Campaign and Service Medals
While in the navy, I spent time in California, Florida, Illinois, Rhode Island, Hawaii, Alaska, Japan, Okinawa, Korea, Singapore, Philippine Islands, Guam, Saudi Arabia, Kuwait, Australia, Canada, Mexico, Midway Island, Johnston Atoll, Hong Kong and Vietnam. Also, I served on six different aircraft carriers, and was part of five different staffs
It was becoming clear to me that I was never going to escape being a woman with a transsexual history. I still experienced difficulty believing I would be able to function in the world as a woman. That would only be possible in my mind…wouldn't it? At the age of 49, I reached a personal decision. I had raised my children and completed a successful career in the Navy. I had reached the breaking point, where if I couldn't be "myself" and stop living the lie, I did not feel I could go on at all. I wasn't ready earlier, because before I could move forward with a transition, and expect others to accept me, I had to accept myself.
Moving into my fifties has been quite different from the previous four decades. I was finally able to begin to be who I was always meant to be. I accepted a new position with a company in northern Virginia in June 2000, first ventured into public dressed as a woman and attended my first transgender support group in July 2000. I began therapy in August 2000, nearly always dressed as a woman. I also began laser treatments for facial hair removal in September 2000. I started Hormone Replacement Therapy (HRT) in January 2001 under the supervision of an endocrinologist.
I accepted a new position in Texas and moved there in April 2001. I began electrolysis for facial hair removal that same April. I began individual and group therapy sessions in Texas in June 2001. On July 18, 2002, I went before the District Court in Weatherford and had both my name and gender legally changed.
It was after living and working in Texas, for 1 ½ years, that I began my Real Life Test (The period of time living full-time required prior to receiving permission for surgery, designed to ensure one can function in society in the new gender) in August 2002, and returned to work full time as a woman in September 2002. I transitioned on-the-job at a large aerospace company. I work as a Systems Engineer and the company has been very supportive of me. Their early decision to consider only my professional qualifications and not become tangled up in gender identity issues was commendable. In the three and a half years since going full-time at work, I have retained my position as a lead for an important part of a program, received performance awards, pay raises, and undergone an investigation by the federal government for a high level security clearance that was granted in April 2004.
I underwent Sexual Reassignment Surgery (SRS), which I believe to be merely surgery to correct a birth defect as my gender has always been female, on March 9, 2004, http://www.srsmiami.com/, flying home from Miami on my chronological 54th birthday (March 21st). Today, I am out to most that care or have a need to know and for the first time in my life…I am proud of whom I am. While I have no choice about who I am down deep inside, I do have choice in how I present my inner self to the world. I have chosen to live as Paula, a happy well adjusted, lesbian woman who happens to have a transsexual history.
Although, some say I have had an interesting journey to be where I am today, it is not unlike many other stories of successful transsexual women as they too searched for happiness and contentment in their lives.
http://ai.eecs.umich.edu/people/conway/TSsuccesses/TSsuccesses.html
http://www.karenserenity.com/OldSerenity/main.htm
Negatives in My Life:
· My teen years were a very painful period in my life.
· My spouse of 25 years and I eventually acknowledged where our relationship "transitioned" to and separated.
· My sister hasn't spoken to me since June 2002 because she "can't accept me as I am." I steadfastly hold to the idea that she will one day, and we will be able to grow as sisters. Although this perspective is viewed by some as painting a rosy picture, I remain optimistic.
· Two weeks following my return to Fort Worth following surgery, I was referred by my PCP to an urologist. I had developed an abscess behind my urethra. The urologist walked into the examining room where I was already in the stirrups, looked at my chart, and stated "I wish someone had told me you were transsexual, I don't think I can help you." He then left without helping me, and his office charged my insurance company over $200 for the office visit. I wound up flying back to Miami to have the problem taken care of.
Positives in My Life:
Most of my former Navy and Marine Corps friends have remained extremely loyal and supportive of me. In September 2005, I attended a Naval Aviation Convention in Reno, Nevada and renewed many old friendships. Perhaps 2-3 former "friends" chose to distance them from me there, but that was the exception.
The Ultimate Positive in My Life:
· I have a beautiful and talented new partner in my life. We look forward to spending the rest of our lives enjoying everything we have been blessed with, especially each other.
Paula R.
---
Horses have been a passion for me for more than 14 years. My spouse had owned horses and competed in barrel racing when younger, but I was 40 years old the first time I became involved with them. Now, I will always have them as part of my life. We raise quarter horses, paint horses, and we also have one mustang that we adopted from the Bureau of Land Management. They are beautiful animals, non-judgmental in nature, and a pleasure to be around. This is the latest addition in our lives. Her name is "Shy" and she was born on January 28, 2005. She is a darling black and white paint with beautiful lines.
---
---