Comments by Joan Roughgardan, Ph.D.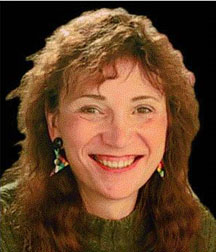 From: "Joan Roughgarden" <joan@joandistrict6.com>
To: "Lynn Conway" <lynn@ieee.org>
Cc: "Becky Allison" <becky@drbecky.com>, "Andrea" <andrea@andreajames.com>
Subject: Re: The publication of an outrageously defamatory book about "transsexuals"
Date: Fri, 18 Apr 2003 15:14:06 -0700

Dear Lynn,
Thanks for the note. I am indeed aware of the book, and recently sent a message such as yours to the TransHistory elist warning of the book, where others have made similar postings as well. As it happens, I was asked to write a review of Bailey for Nature Genetics, with a due date in June sometime. The book arrived last week.
Locally, the problem is exacerbated by several developments. Simon LeVay turns out to be about as dense as Bailey is. Simon was invited by the Human Biology Program, an interdisciplinary undergraduate program here to give a course in human sexuality. His position is a visiting lecturer. Anyway he gave a course last winter and gave substantial coverage to Bailey's theories in class. Furthermore, he invited me to lecture in his class, but tried to pair me in a 1.5 hr slot with a representative from NAMBLA, where we were both to be introduced as specimens of ``minority sexualities'' as he put it.
I was outraged by this from many standpoints, and protested to the provost's office. The word was communicated to the dean, and the NAMBLA invitation was rescinded. (NAMBLA could, of course, speak in the evening or out of class.) LeVay claims that his academic freedom was impinged upon.

Meanwhile, LeVay is quoted on the front cover of Bailey's book as calling it ``absolutely splendid.'' and LeVay has recently coauthored a textbook published by Sinauer on human sexuality. It has a large section, according to the table of contents, all about autogynophelia and the pejorative medical account of transgender that you refer to. Furthermore, LeVay has attacked me in public for denying him the opportunity to invite NAMBLA to his class, and is hiding behind academic freedom.
And, if this weren't enough, the Psychology Dept has actually invited Bailey to give a full-fledged regular lecture here next week, on Wednesday at 3:45 in Room 41, Jordan Hall, on the Stanford main quad. LeVay told me of this and I was aghast. I visited with the chair of Psychology to inquire if this was true and to express my dismay at the legitimizing of the sensationalizing of transgendered people that this invitation might seem to imply. The chair hadn't heard anything about this, but inquired and got back to me confirming the seminar and saying that it was open to the public.
So I'm trying to decide at this moment how to play the situation, because it will be quite difficult from the audience in having the standing to effectively refute the talk. As you may know, I organized a symposium at the AAAS in Denver in
February on evolutionary aspects of gender and sexuality. I'm just finishing the final production-draft of book called Evolution's Rainbow with UC Press, and while in Denver, my editor found the publicity document being handed out by the National Academy Press. The handout quite clearly tries to sensationalize at the expense of transgendered people (and gay people too, making LeVay's support of it hard to understand).
( J. M. Bailey gave this lecture on April 23, 2003. See Joan's report about it here. )
I showed the handout to the chair of psychology, who said it made him embarrassed to be a psychologist, and he was skeptical at first that his department would have anything to do with such a person. Yet, Bailey is apparently about to be the chair himself of psychology at Northeastern (if I recall correctly). So, the integrity of psychology as a discipline is yet again suspect, as if evolutionary psychology weren't enough. So, I'm sure you didn't want to hear all this, but I feel it's important to reinforce the sense that this is really serious.
If Bailey were just giving a lecture or two, it would disappear. But the fact that this stuff is being taught in undergraduate
courses, as it was at Stanford, as well as all courses using LeVay's textbook, means that a serious error is being widely propagated at our expense. I feel that Bailey is no more than a Jerry Springer cross-dressing as an academic, and we have to make that very clear. We have to discredit him as the charlatan he is, and his scholarship as simply vacuous.
Considered at a distance, the book is useless as research, but is an artifact in the continuing cultural war by medicine to control and discipline natural human diversity.
Thanks so much for getting in touch.
Sincerely,
Joan